Sean Griffin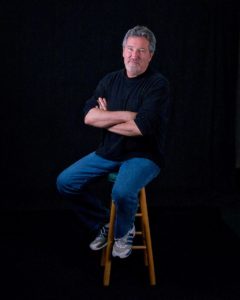 Sean Griffin is a writer, photographer and amateur scientist who made Anderson Island his home beginning in 2013.

As a journalist, he was twice nominated for the Pulitzer Prize. His photography has been recognized by The Smithsonian. He is listed as co-author of 14 astronomical research papers in leading scientific journals – including one documenting the detection of the first particles from outside our solar system. On Jan. 15, 2003, while working for The Boeing Company, he became the first person in history to publish an article and photograph to a website from an airplane in flight.

He is the owner of Anderson Island Photography, and publishes an Anderson Island Calendar, as well as a large assortment of greeting cards, which are available at the Anderson Island General Store and the Johnson Farm Gift Shop. He is an acclaimed portrait and fashion photographer. His complete portfolio can be found on his pixels.com website, where photographs can be printed conventionally or on a variety of media, ranging from cell phone cases to shower curtains.

He offers free portrait sessions for anyone beginning a cancer or other mortality-related journey, and remembrance photographs for families whose newborns won't be coming home from the hospital.

In 2015, Sean married Esther Stark, a gifted artist in her own right.